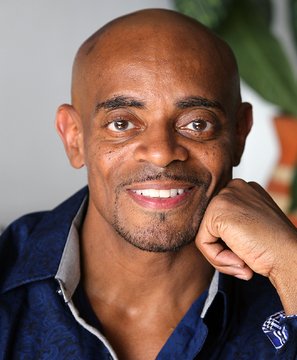 At least once or twice a month, I will receive an email from a customer who is thinking about studying Spanish in Medellín, Colombia and who wants some advice on "Where To Learn Spanish In
Medellín, Colombia."
The best place to learn Spanish in Medellín, Colombia is at the Black Sheep hostel. The instructor there is named Yadi. Yadi is short for Yadira. Yadi is Paisa (person from Medellín). As they would say in Medellín, she is "más Paisa que la arepa." That is, she is more Paisa than an "arepa" (bread made of corn that is popular in Colombia and Venezuela).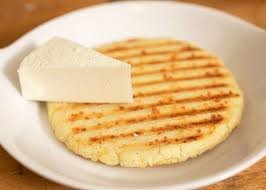 Yadi is great at teaching both neutral Latin American Spanish as well as the Spanish that is typical of
Medellín, Colombia.
In fact, I have already recommended Yadi's services to one Learning Spanish Like Crazy customer who was visiting Medellín. After his stay in Medellín, he emailed me to say that he was very happy with her method of teaching Spanish.
Yadi's "novio" (fiancé/boyfriend) Kelvin, is from "Nueva Zelandia" (New Zeland) and is the owner and manager of the Black Sheep hostel. You can Google"black sheep Medellín" for more info. And just tell Yadi or Kelvin that Patrick sent you.
Got Learning-Spanish Questions? Come Learn with "La Familia"
The second best place to learn Spanish in Medellín is at EAFIT, one of the universities here. They have
an excellent language learning program with native speakers teaching classes such as Spanish,  English,Italian, French, Portuguese and German.
The advantage of learning Spanish at EAFIT is that you will have the chance to make friends with lots of Colombians in order to practice your Spanish.
And if you are too "tímido" (shy) to make friends on your own, at EAFIT they also have a buddy program and will match you up with one or more Colombian students learning English so that you can help each other.
As part of your tuition (depending on your level of Spanish), they also allow you take 1 regular class
at the university with Colombian students (e.g. history, psychology). And you will be tested, graded
and assigned assignments just like the Colombian students in the same class. Obviously, this is not something I'd recommend for a beginner learning-Spanish student.
I am actually considering taking classes at EAFIT in the near future in order to learn Brazilian Portuguese.
Later this year, I plan to move to Rio de Janeiro for at least a year so that I can be immersed in Brazilian Portuguese in order to master the language. I also want to continue studying an "artes marciales" (martial arts) called "jiu-jitsu brasileño" (Brazilian jiu-jitsu) that I have been practicing for a few years. Rio de Janeiro is the home of "jiu-jitsu brasileño."
While I am in Rio – who knows — I may even meet some Brazilian Portuguese language instructors who are interested in helping me do a Learning Brazilian Portuguese Like Crazy course.