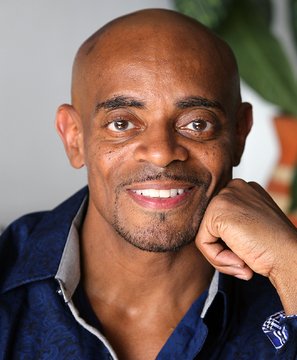 In this lesson, I will cover some Spanish vocabulary words for physical fitness of Spanish words for getting in shape. At the end of this lesson, you will know how to say:
1. How to Say I Would Like To Join/Sign-up at the Gym In Spanish
2. How to say Mat in Spanish
3. How to say Sit-ups in Spanish
4. How to say Push-ups in Spanish
5. How to say chin ups in Spanish
Many people have set "metas" (goals) for getting in shape for when going to the "playa" (beach) or the "piscina" (swimming pool). So I want to share some Spanish words and phrases for "ir al gimnasio" (going to the gym) and "estar en forma" (being in shape).
How To Say I Would Like To Join/Sign-up at the Gym In Spanish
Me gustaría inscribirme al gimnasio.
I would like to join/sign up at the gym.
In Mexico and Colombia, that's the most common way to say "I would like to join/sign up at the gym."
Recently, I was going through one of my old Spanish notebooks from when I took some private lessons from a Spanish instructor from Argentina back in Nueva York (New York). And the phrase that I learned from him is:
Me gustaría anotarme en su gimnasio.
I want to sign-up with your gym.
But in Colombia, they use the verb "inscribirse" instead of "anotarse" when talking about joining a gym.
Here's another word that I often hear while I am in the "gimnasio" (gym) here in Colombia. The word is "colchoneta."
How To Say Mat In Spanish
"Colchoneta" comes from the Spanish word "colchón." "Colchón" means mattress. And "colchoneta" literally means "little mattress," as in the type of sports mat that one would use to do sit-ups.
How To Say Sit-ups In Spanish
By the way, the Spanish word for sit-ups is "abdominales" — at least in Colombia, most of Latin America, and even in Spain. But in Puerto Rico and Mexico you may hear the word "sentadillas" used for "sit-ups."
How To Say Push-ups in Spanish
And the word for push-ups is "flexiones" — in Colombia and in many other Spanish-speaking countries. But in Mexico they say "lagartijas," and in Cuba they say "planchas" in order to say "push-ups." "Lagartijas," literally means "lizards" and "planchas" literally means "irons" — as in the type of iron you would use to iron wrinkled clothes.
How To Say Pull Ups In Spanish
And the most commonly used Spanish word for "chin-ups" and "pull-ups" is "dominadas."
Here are a few sentences with the vocabulary words from today's blog post.
La gimnasta cayó sobre la colchoneta.
The gymnast fell on top of the mat.
Ella hace los abdominales todos los días para mejorar el cuerpo.
She does sit-ups every day in order to improve her body.
El sargento me dijo que hiciera veinte flexiones.
The sergeant told me to do twenty push-ups.
Vamos a hacer muchas dominadas hoy.
We are going to do a lot of chin-ups today.